Focus: Smartphones and Gadgets
This little blog gives news and tips on Android, iOS, Symbian and Windows Phone.
Tuesday, February 26, 2013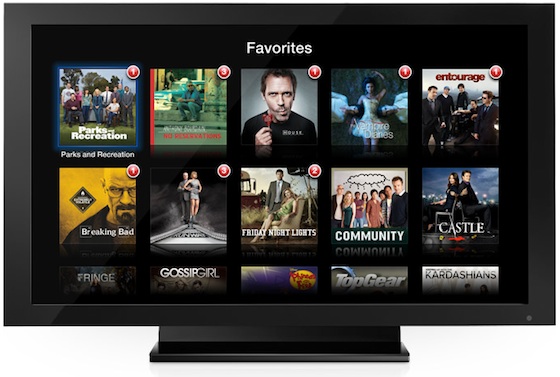 Apple is supposedly planning to launch an Apple TV based on Steves biography.

Rumors of an Apple-branded television have been circulating for years, but have been

gaining steam

following the release of the iPad as observers look to Apple's "next big thing". Could it be as revolutionary as the rest of Apple's products? One of the strongest proponents of an Apple television set has been Piper Jaffray analyst Gene Munster, who has issued a number of reports about Apple's prospect for such a device. But of course there is no proof backing up most of these reports.

With Jobs' comments once again fanning the flames of speculation regarding an Apple television, Munster has weighed in to claim that all evidence is pointing to a launch as soon as next year. Among the newly presented evidence from Munster is a claim that prototypes of the Apple television set are now "in the works".
Shared by

Mr. Anand
at Tuesday, February 26, 2013
0 comments


Blackberry has indeed gone for a bold comeback with theunlocked Blackberry Bold 9900. Not only does it have a beautiful VGA touchscreen that plays HD video vibrantly, it also sports a 1.2GHz processor powering the new Blackberry OS 7.0 with enhanced liquid graphics. Telecommunications technology has also got a boost with dual-band WiFi and NFC support.


User Interface
The sim free Blackberry 9900 has got a boost in screen size as it comes with a 2.8" screen that far outclasses anything the folks at Nokia could come up with. To make sure that you keep it this way I would recommend getting a Blackberry 9900 Screen Protector. The user interface is also complimented by navigation controls and a full qwerty keyboard. There are also the typical Blackberry keys : Place Call, End Call, Menu, and Back.

Camera
The camera UI still is the worst of the lot - RIM could have done something to spruce it up but they didn't. Does make sense when you realize that this is a business phone and not one for snapping pics of the puppy next door or taking self-portraits. The image quality is also not worth mentioning but at least they've improved from their previous devices which had extremely useless cameras.

Battery Life
Battery life on the Blackberry 9900 is not significant at all. So it would do you good to get yourself stocked with some Blackberry 9900 batteries. Casual users would not require it but if you are a true blue business man then I am pretty sure you are going to need that extra ampere. If you rather prefer to keep your Blackberry plugged in while in the office or when driving your vehicle then I have go tjust the gadget for you. We've just got a slew of accessories and they include some very cooland functional Blackberry 9900 bluetooth headsets.

Conclusion
This device looks great, feels great. The Touch screen is excellent along with the hard key controls providing for a fast and tactile keys with great ergonomics. And to top it all the bundled soft pouch has a nice leather smell, feels good.
Shared by

Mr. Anand
at Tuesday, February 26, 2013
0 comments


The Pundit Report